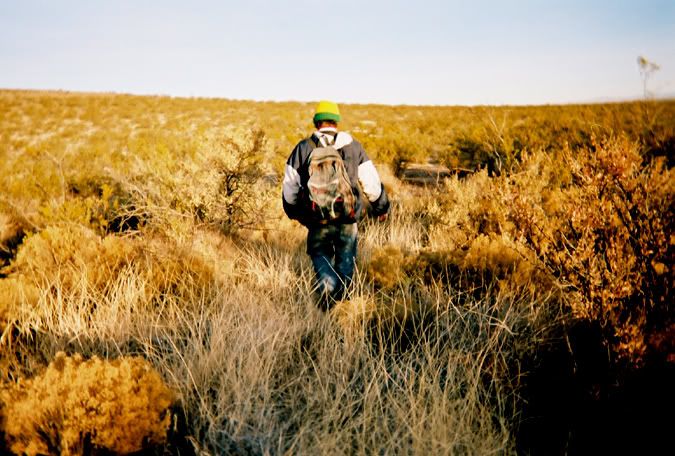 From the Border Film Project comes an amazing exhibition of photographs taken along the Arizona border by both migrants and members of the Minutemen Civil Defense Corps. The Project members gave out hundreds of disposable cameras to both groups, with instructions to photograph their experiences. The end result is an unfiltered photographic exhibit of uncompromising honesty that opens a window into the world of migration rarely seen by those not involved.

(more below the fold)

tags: immigration, migrants, minutemen, border

About the Border Film Project:


WHO WE ARE

We are three friends - a Rhodes Scholar, filmmaker, and a Wall Street analyst - who spent three months on the U.S. Mexico border filming and distributing hundreds of disposable cameras to two groups on different sides of the line: undocumented migrants crossing the desert and Minutemen volunteers trying to stop them.

WHY WE DID IT

To simplify the complexities of immigration and the U.S.-Mexico border, and to show the realities on the ground. To date, we have received more than 1,500 photographs and more continue to arrive everyday. The pictures speak for themselves. They capture the humanity present on both sides of the border. They tell stories that no news piece or policy debate or academic study could convey. They are non-partisan and inclusive.

link


The pictures speak for themselves.

The site also contains videos and other educational resources . Spend some time and view the galleries, they put a human face on the immigration debate that is all to often argued in the abstract.