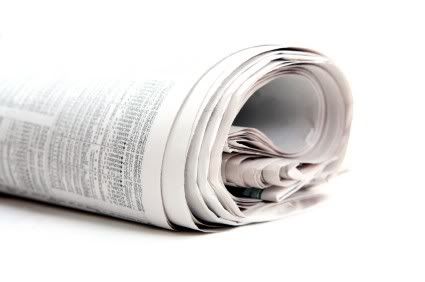 This week features some news that's current and some that re-examines policies of the past. Recently released documents showed that restrictive immigration policies during WWII prevented the most famous victim of the Holocaust from migrating to the US. Refugees from Regan era policies in Central America now face new immigrations restrictions. We look at some immigrant meatpackers who are fighting to unionize and examine the effects of last December's meatpacking raids. Speaking for raids …there was a bunch of them this week.




Anne Frank Was Turned Away by American Immigration Restrictions


US Shifts Policy towards Cold War Refugees from Central America


Immigrant Workers Fight to Unionize Tyson Plant


Two Months after Swift Raids Families Still Struggling


Raids this Week throughout the Country
Anne Frank Was Turned Away by American Immigration Restrictions
Anne Frank's family tried to escape the Nazis by immigrating to America — but they were turned away.

This extraordinary new chapter in the teenager's tragic saga was made public on Wednesday, when the YIVO Institute for Jewish Studies in New York City released eighty newly discovered documents from the correspondence of Anne's father, Otto Frank. They detail his efforts, in 1941, to gain permission to bring his family to the United States.

At the time of the correspondence, the Franks were living in exile in Holland, having fled their native Germany after Hitler's rise to power. By 1939, with anti-Semitism spreading throughout Europe, the Franks began thinking about how to get to America. Otto Frank had already lived in the United States from 1909 to 1911, working as an intern at Macy's Department Store in New York City.

But by 1939, it was a different America. After World War I, in response to the public's intense anti-foreigner sentiment, Congress had enacted restrictive immigration quotas. The quota system was structured to reduce "undesirable" immigrants, especially Italians and Jews.

…snip…

The new annual quota for Germany and Austria allowed a maximum of 27,370 immigrants — far fewer than the hundreds of thousands of German and Austrian Jews searching for haven from Hitler.

Remarkably, even those meager quota allotments were almost always under-filled. American consular officials abroad were directed by Assistant Secretary of State Breckinridge Long to "postpone and postpone and postpone the granting of the visas" to refugees.

…snip…

In May 1940, the Germans conquered and occupied the Netherlands. Emigration was forbidden, and the Franks' hopes of going to America appeared to be dashed.

But they didn't give up. In 1941, Otto Frank began writing to his American relatives, and to U.S. officials, in the hope of securing permission to immigrate. The details of his efforts are disclosed in the YIVO correspondence. What we already knew, however, is that at the same time the Franks were seeking shelter in America, State Department officials were seeking new ways to shut the nation's doors even tighter.

In the summer of 1941, Breckinridge Long implemented new procedures to further reduce the number of immigrants. His actions had the full backing of President Roosevelt

…snip…

We need to teach our children why America cast aside its proud tradition of welcoming "the tired, the poor, the huddled masses yearning to breathe free" and closed its doors. Only then can we hope that such moral failures are not repeated by the next generation
NJ Jewish Standard "Why America closed its doors to Anne Frank", Feb. 15, 2007


Related:
Daily Telegraph (UK)
New York Times
Time

US Shifts Policy towards Cold War Refugees from Central America

Immigrants from El Salvador and Guatemala have complained that the U.S. government may be targeting them for deportation -- despite a lingering Cold War legacy of problems in their countries.


Herman Martinez fled when right-wing death squads targeted him and many other leftists in El Salvador.

He sneaked into the United States in August 1980, and remained undetected until immigration agents detained him at a Homestead tomato farm in May 1985 and placed him in deportation proceedings. Martinez asked for asylum, but immigration authorities did not believe his story and pressured him to voluntarily return home.

''I refused,'' said Martinez, who eventually stayed under a 1986 U.S. amnesty law. ``Had I been sent back, they would have killed me right at the airport, on arrival.''

…Martinez, 47, was among tens of thousands of Salvadorans who in the 1980s were discouraged from seeking asylum. That practice ended in 1988 when a Los Angeles federal judge issued an injunction ordering immigration authorities to advise Salvadoran immigrants about their right to seek asylum.

The Orantes Injunction is now under official attack. The Department of Homeland Security is pressing a federal court in Los Angeles to lift it -- and for Congress to prohibit similar future injunctions.

…snip…

Also, activists who represent Guatemalan immigrants say asylum officers from U.S. Citizenship and Immigration Services have begun to systematically deny thousands of asylum claims from Guatemalans who fled in the 1990s, arguing that normalcy has returned to Guatemala since the 1996 peace accords.

Meanwhile, other immigrants from El Salvador, Honduras and Nicaragua are growing increasingly fearful about possible deportation if the Bush administration does not renew their temporary work and residence permits -- which expire later this year.

More than half a million Central American immigrants could face deportation proceedings if temporary protected status ends, the Orantes Injunction is lifted and most Guatemalan asylum claims fail.

Miami Herald"Policy shift may speed up deportations", Feb. 12, 2007
Immigrant Workers Fight to Unionize Tyson Plant
Each day 150 semitrailers loaded with cattle arrive at Tyson Food Inc.'s Holcomb plant for slaughter. Each day workers here butcher 5,700 head of cattle.

And each day at least one meatpacker at the plant gets hurt on the job.

…snip…

For years, the 3,100 workers who toil here have accepted injuries as a risk of working in one of the nation's most hazardous occupations. Now they are seizing upon those injuries to buck a trend of low union participation that grew as the nation's meatpacking industry consolidated and drew more immigrant labor.

…snip…

Adopting farm labor organizer Cesar Chavez's rallying cry: "Yes, we can," immigrant workers have now taken on behemoth Tyson. On March 1, workers will vote on whether to unionize under the United Steelworkers union. If they succeed, the union would represent 2,450 workers in Tyson's Holcomb plant, about 80 percent of whom are Hispanic.

The workers face a formidable opponent. Tyson is the world's largest processor of chicken, beef and pork — employing 114,000 people at 300 plants around the globe. Human Rights Watch reports that about 30,000 employees in 33 Tyson facilities are represented by unions.

Union membership and wages in the nation's meatpacking industry plummeted in the 1980s amid plant closings, lengthy strikes and deunionization struggles, according to a study by the Agriculture Department's Economic Research Service. Union rolls had remained stable through the 1970s, but fell from 46 percent of workers in 1980 in 1980 to 21 percent in 1987, and has stayed at those lower levels.

Declining unionization coincided with changes in the slaughter plants' demographics, with immigrants from Southeast Asia, Mexico and Central America making up larger shares of the work force, the study found. The frequent movement of immigrant workers limited union opportunities to organize.

The Holcomb workers hope bringing in the union will help slow the production line to ease repetitive strain injuries, while getting them better health and retirement benefits.

Workers last year reported 452 job injuries at the plant, in addition to a man who died in December after getting hit in the head by a large metal door, Occupational Safety and Health Administration logs show. While the reported injury rate at the Holcomb plant was higher than national averages, the company contended the number of serious injuries was far lower.

Nationwide, about 47,500 workers in the animal slaughter and processing industry were hurt in 2005 while on the job.

Houston Chronical "Immigrant workers take on giant Tyson in bid for union", Feb. 14, 2007


Two Months after Swift Raids Families Still Struggling

In Minnesota, US born children still try to cope with the loss of their immigrant parents. Teenagers care for their younger siblings until arrangement can be made, and mixed status families try to figure out how best to reunite.

Two months after the immigration raid in Worthington, families remain split and the nation's immigration "system" is still broken.

One mother was reunited with her baby. One father was released from jail to undergo the testing that might make it possible for him to donate a kidney to his (U.S. citizen) son. But most of the rest of the 230 families whose fathers, mothers, brothers and sisters were arrested in Worthington on Dec. 12 are gone.

Many have been shipped out of the country. Most of the rest are still in custody, far from Worthington and far from Minnesota.

…snip…

- The thirteen-year-old girl, left without parents when her mother was shipped to Mexico and her father disappeared. Days later, he was found in detention in Atlanta.
- The twelve- and thirteen-year-old U.S. citizen children, the only safe members of their families, who had to look for missing relatives, shop for groceries, seek help.
- The parents, trying to get passports for their U.S. citizen children, so they could take their sons and daughters away from the towns where they were born and raised and go to school to return to a "homeland" that offers no opportunity for parents or children.

Workdat Minnesota"Two months after Worthington raid, families still struggling to cope", Feb 15, 2007


Raids this Week throughout the Country

Herndon immigration raid nets 11 Fairfax County Times, VA

Immigration Agents Conducting Raids In S.F. CBS5, San Francisco CA

Immigration agents detain 51 in Auburn, WA., raid The Colombian, WA

Authorities say they arrested 48 illegal immigrants Charlotte Observer, SC

19 suspected illegal immigrants arrested in Peach Macon Telegraph, GA

17 Illegal Immigrants Arrested In Wheeling The Intelligencer WV

46 Illegal Immigrants, 9 Smugglers Found and Arrested in Locked House FOX, Houston TX



tags:

immigration

,

labor unions

,

refugess

,

immigration raids