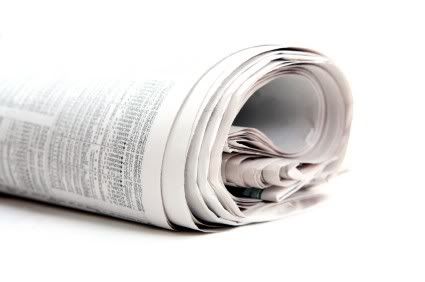 This week brings us a story about those who take advantage of the desperation of undocumented immigrants hoping to normalize their status with fraudulent schemes and rip-offs. Minutemen leaders continue to fight over control of the vigilante group and financial impropriety, while the Klan tries to further inject itself into the immigration debate. Some editorials examine the failures of immigration policy, as raids and deportations continue. Lastly we look at some immigration semantics in Washington State where ICE assures residents that there are no raids as they arrest, detain and deport undocumented immigrants.

Immigration Fraud Scheme Uncovered


Minuteman Infighting Continues


KKK Weighs in on Hazleton Case


Editorials Look At Failed Immigration Policies


750 Set for Deportation after Week-Long Southern California Raids


When is a Raid-Not a Raid? 30 Arrested in Washington State.
Immigration Fraud Scheme Uncovered
Woman pleads guilty to million-dollar fraud of immigration applications

Maria Maximo, 56, pleaded guilty today in Manhattan federal court to charges relating to two schemes to defraud immigrants by charging them between $500 and $2,500 to file immigration applications that Maximo knew were baseless and would ultimately be denied. According to the felony Information to which Maximo pleaded guilty, and other documents publicly filed in this case:

Between June 2004 and early 2005, Maximo, on behalf of approximately 500 illegal immigrants, prepared applications to a purported "work permit program" through which, Maximo claimed, the immigrants would receive valid United States work permits. Maximo charged $500 for the preparation of each of these approximately 500 applications. United States Citizenship and Information Services (USCIS) had no such "work permit program" and offers employment identification cards only to immigrants who have visas allowing them to work in the United States, or who are applying for immigration status which, if granted, would allow them to work. As a result, USCIS denied the approximately 500 invalid applications.

In another facet of the scheme, between May 2005 and January 2006, Maximo charged approximately 1,700 people between $500 and $2,500 for the preparation of applications to what she promoted as a "legalization program" open to virtually any illegal immigrant. Maximo claimed that through the "legalization program" applicants could receive work permits and ultimately green cards.
ICE.gov
Minuteman Infighting Continues

Judge hears arguments in Minuteman Project leadership struggle March 22, 2007

An Orange County Superior Court judge is urging those involved in a power struggle at the Minuteman Project, an anti-illegal immigration group, to work out their differences.

Project co-founder Jim Gilchrist has sued the group's board of directors for control of the organization after he was fired and accused of embezzling $400,000 in donations. He has denied the allegations.


Advertisement
In a court hearing Wednesday, Judge Randell L. Wilkinson suggested that Gilchrist work out the disagreements with board members through mutually trusted intermediaries.

But Gilchrist called the differences "irreconcilable," and said he could not be an ally of people who have filed complaints against him with the FBI and the Internal Revenue Service.
Sna Diego Union Tribune

Gilchrist denied control March 23, 2007

A Superior Court judge on Thursday rejected Minuteman Project founder Jim Gilchrist's request to be immediately returned sole control of the anti-illegal immigration group – a ruling that leaves the organization immobilized.

Judge Randell Wilkinson also placed restrictions on the three directors tussling with Gilchrist, noting in his order that there were "serious issues concerning the credibility of the claims of both Jim Gilchrist and the defendants…"

Gilchrist was ousted from the group in January by the vote of the three directors, who said they were concerned with sloppy accounting and possible fundraising improprieties. The three then took control of the organization's primary bank account and, at least temporarily, the group's main Web site.
OC Register

Related:
Lawsuit ties up Minuteman donations, Arizona Star, 3-23-07
Both sides claim a win in Minuteman suit, LA Times, 3-24-07
Judge hears arguments in Minuteman case, LA Times, 3-22-07

KKK Weighs in on Hazleton Case


Klan wants to rally in Hazleton; city says no way

A New Jersey-based Ku Klux Klan group vowed Wednesday to hold a rally in Hazleton if the city loses its battle over the illegal-immigration ordinance in federal court.

By Thursday, they pushed up the date to this weekend.

The Confederate Knights, Knights of the Ku Klux Klan held an "emergency meeting" after city officials in Hazleton rejected the group's support Wednesday and said they would try to stop the rally, the KKK chapter's leader said Thursday night.

"People, especially public officials, have to think about things they say before they say them," said Joseph V. Bednarsky Jr., the KKK chapter's imperial wizard. "Irritating us isn't going to do them any good."

The KKK group sent a letter Wednesday to Mayor Lou Barletta saying it supports the city's efforts to fight illegal immigration "100 percent." Mr. Barletta promptly rejected the KKK's support and said he would do anything he could to stop the group from rallying in his city.

"We don't need that in Hazleton," Mr. Barletta said of the KKK chapter's proposed appearance.

…snip…

Besides handing out literature during the Hazleton visit, the group plans to look around the area and possibly purchase some property, Mr. Bednarsky said. His group — which has a "state office" in Bloomsburg — has received more than 50 messages about its proposed trip to Hazleton and "95 percent" are people who support the KKK, he said.

"People are just getting tired of the bull crap," Mr. Bednarsky said. "I would like to see the rise of the Klan like it was in the 1920s."

The controversy surrounding illegal immigration has allowed the KKK nationally to grow its ranks, according to a 2007 report from the Anti-Defamation League. Pennsylvania is one of 19 states that have active or growing KKK chapters, according to the report.
Times-Tribune

Related:
KKK threaten to protest in Hazleton, Times Leader, 3-24-07
'Minuteman' travels 200 miles to back Barletta,Times Leader, 3-23-07
KKK chapter expected to make private appearances in area, The Citizens Voice, 3-24-07
Hazleton mayor rebuffs offer of help from Ku Klux Klan, Times Leader, 3-23-07

Editorials Look At Failed Immigration Policies


Senseless Deportations

Every year, thousands of longtime, legal permanent residents are deported from the United States on the basis of criminal convictions without any opportunity to present evidence of their family ties, employment history or rehabilitation. Many are barred for life from returning to America.

Next Sunday will mark 10 years since the Illegal Immigration Reform and Immigrant Responsibility Act went into effect. This broad legislation, together with the Antiterrorism and Effective Death Penalty Act, took away the power of immigration judges to exercise discretion in most types of deportation proceedings. Congress dramatically expanded the list of offenses resulting in mandatory deportation so that it now includes many crimes that are considered misdemeanors under state law and that result in no jail time. Individuals can be deported for shoplifting, jumping subway turnstiles, drunken driving and petty drug crimes. Some of those who have been subject to mandatory deportation came to the United States as infants and have never known life elsewhere.

Some arrived as refugees fleeing persecution or as children adopted by American couples. One man, a former child refugee from the genocidal regime of the Khmer Rouge, was deported back to Cambodia for urinating in public; while working as a construction manager, he had relieved himself at a job site.
Wahington Post

Clearing the air: Misconceptions skew immigration debate

When immigration officials crashed through the doors of a New Bedford, Mass., furniture factory, they were hoping to show the Bush administration's determination to enforce immigration laws. With at least a half of a dozen children left without parents, what the administration got instead was a humanitarian crisis.

One might be tempted to congratulate the federal government for doing something about illegal immigration, but let us be the first to dissuade you from any premature shows of support. This raid, like so many others, is a waste of time, rooted as it is in a host of popular but ultimately wrong-headed misconceptions.
Arizona Daily Wildcat
750 Set for Deportation after Week-Long Southern California Raids
More than 750 foreign nationals have been removed from the United States or are facing deportation following a massive week-long enforcement action by U.S. Immigration and Customs Enforcement (ICE) targeting criminal aliens and immigration fugitives in five Southland counties that concluded earlier today.

During the operation, ICE officers tracked down and arrested 338 immigration violators who were at large in Los Angeles (169), Orange (111), Riverside (26), San Bernardino (22), and Ventura (10) counties. More than 150 of those arrested were immigration fugitives, aliens who have ignored final orders of deportation issued by immigration judges. Another 24 of those encountered were aliens who had been previously deported and returned to the United States illegally.

…snip…

The majority of the aliens taken into custody during the last week are Mexican nationals, but the group also included immigration violators from 14 countries, including the Ukraine, India, Japan, Poland, and Trinidad. Since many of these individuals have already been through immigration proceedings, they are subject to immediate removal from the country. Of the 757 aliens arrested during the past week, more than 450 have already been returned to their native countries. The remaining aliens are in ICE custody awaiting a hearing before an immigration judge.
ICE.gov
When is a Raid-Not a Raid? 30 Arrested in Washington State.
30 arrests, but no immigration raids

With rumors of immigration raids sending ripples of fear throughout the Yakima Valley this week, immigration officers announced late Friday afternoon they have arrested 30 people since Wednesday.

U.S. Immigration and Customs Enforcement officials said the suspects were detained as part of a three-day initiative to gather "immigration fugitives" in Yakima and Benton counties.

Seattle-based ICE spokeswoman Lorie Dankers said "Operation Return to Sender" captured 16 people from Yakima County and 14 from Benton. Of the 30 undocumented people (from Mexico, Nicaragua, Costa Rica and South Korea) she said 14 were fugitives -- those who'd been ordered by an immigration judge to leave the country but had failed to comply with the court's order. The other 16 people -- all suspected of immigration violations -- were arrested after immigration officials came upon them while searching for a list of fugitives

Twenty-eight of the detainees were sent to a federal detention center in Tacoma, while two women were released to their families. One was the primary caregiver for her children, the other was caring for an ailing spouse. Both still face legal hearings.

…snip…

Although officials arrested some at their homes or known hangouts, Dankers said there were no raids, despite rumors to the contrary.

"We're not there to disrupt and spook people," she said. "I don't want there to be fear in a community."

To ease public fears, Dankers said, she spoke to reporters with Granger's Radio KDNA, a Spanish-language station, to let listeners know there weren't any roundups.
Yakima Herald Republic