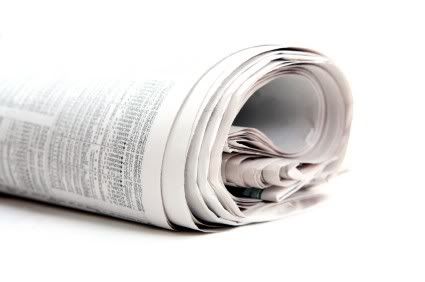 This week brought the formal announcement by Tom Tancrazy that he will in fact make a run for the Republican presidential nomination. ICE released some numbers on the results of "Operation Return to Sender", the nationwide crackdown intended to catch criminal undocumented immigrants. Not surprisingly, over one third of those taken into custody were not intended targets, but rather "collateral arrests" made of those who were in the wrong place at the wrong time.

Census data revealed that immigration is crucial to maintaining growth in many major
US metropolitan areas.

With this years income tax filing date quickly approaching, tax preparation chains are dealing with record numbers of undocumented immigrants wishing to file tax returns.

A newly released surveillance video of a migrant shooting in Arizona by a Border Patrol Agent casts doubt on the veracity of his account of the incident. It appears that what he claimed was self defense now looks more like an execution style killing.

Lastly, we look at this past weekend's immigration march in LA.


Tancredo Makes it Official: Announces Presidential Run


Immigration Raids Yield Thousands of "Collateral Arrests"


Immigration Crucial to Sustaining Metro Populations


Undocumented Immigrants File Taxes in Record Numbers


Video Reveals Details of Migrant Shooting by Border Patrol


Thousands March in LA for Immigrant Rights
Tancredo Makes it Official: Announces Presidential Run
Citing a tough immigration stance, Tancredo announces presidential bid

Criticizing other GOP candidates as weak in their efforts to stop illegal immigration, Colorado Rep. Tom Tancredo announced Monday he would seek the Republican presidential nomination.

''The political elite in Washington have chosen to ignore this phenomenon,'' he said.

Tancredo, a congressman who has gained prominence in recent years for his staunch stance against illegal immigration, said immigration would be the primary focus of his campaign.

He said he would not enter the race if he thought one of the leading candidates was sufficiently conservative on the issue..
Times-Republican
Tancredo campaign: more scare tactics

Call Tom Tancredo the no-chance candidate, a one-trick pony.

While he may not be a real contender, the Colorado congressman has a million dollars and a dream: to push the issue of undocumented immigration to the forefront of the 2008 presidential campaign.

It's the sole reason he's running for prez.

In many ways Tancredo is like Al Sharpton, the Democratic challenger of the '04 race who knew he couldn't win but used his platform to talk in no-nonsense fashion about civil rights issues.

You have to admire someone who is passionate about an issue, even if you disagree with him. But Tancredo borders on the obsessive. It's evident in his actions.

He's hung out along the Mexican border with gun-toting "Minutemen" vigilantes who dress in camouflage and wear night-vision goggles.

At a California rally he held up a T-shirt emblazoned with the words "America is full."

He said Miami, a city that is majority Latino, resembles a "third-world country."

And in South Carolina he didn't mind speaking in a room draped with Confederate battle flags, where men dressed in Confederate regalia sang "Dixie," an offensive song that came out of blackface minstrel shows of the 1850s, mocking freed slaves.

It's understandable why Esquire magazine called him "Tancrazy."
Denver Post

Related:
Candidate Tancredo welcomed times 2, Denver Post

Tancredo joins GOP race on immigration platform, Chicago Tribune


Immigration Raids Yield Thousands of 'Collateral Arrests'


Immigrant crackdown brings 6,696 'collateral arrests'

More than one-third of 18,000 people arrested in a nearly yearlong federal crackdown on illegal immigrants were not the people authorities had targeted, according to government figures.

The so-called collateral arrests involved people picked up by immigration agents seeking fugitives such as drug smugglers, thieves, drunken drivers and others who flouted deportation orders.

When tracking down fugitives, authorities visit a suspect's last known address and often find other immigrants, who are then asked to prove they are legally entitled to live in the United States.

Supporters of such tactics say the government is just doing its job after years of neglect.

...snip…

Critics say the campaign against fugitive illegal immigrants ensnares many hard-working people who are in the country illegally but do not pose a danger.

"They're trying to sell it as something where they target [criminals] but it's become part of a larger dragnet," said Pedro Rios, director of the American Friends Service Committee's office in San Diego.

Dubbed "Operation Return to Sender," the crackdown began last May in cities nationwide. As of Feb. 23, it had resulted in 18,149 arrests of suspected illegal immigrants, most of whom were captured at home and in Hispanic neighborhoods.

But, according to figures from Immigration and Customs Enforcement, nearly 37 percent of those cases, or 6,696 arrests, were "collateral" captives -- people who just happened to be present when agents arrived. Such arrests account for more than half the total in four cities: Dallas and El Paso, Texas (59 percent); New York (54 percent); and San Diego (57 percent).
San Diego Tribune

Related:
Crackdown on Fugitives Nets Many Arrests, Washington Post

Religious leaders want end to raids' 'collateral arrests', San Diego Union Tribune

Agents step up immigrant searches, San Diego Union Tribune

359 arrested in Calif. immigration sting, Houston Chronicle

Mount Kisco immigration raids are among many across U.S.The Journal News


Immigration Crucial to Sustaining Metro Populations


Census: Immigration Helps Big Metros Grow

Without immigrants pouring into the nation's big metro areas, places such as New York, Los Angeles and Boston would be shrinking as native-born Americans move farther out.

Many smaller areas, including Battle Creek, Mich., Ames, Iowa, and Corvallis, Ore., would shrink as well, according to population estimates to be released Thursday by the Census Bureau.

"Immigrants are filling the void as domestic migrants are seeking opportunities in other places," said Mark Mather, a demographer at the Population Reference Bureau, a private research organization.

Immigrants long have flocked to major metropolitan areas and helped them grow. But increasingly, native-born Americans are moving from those areas and leaving immigrants to provide the only source of growth.

The New York metro area, which includes the suburbs, added 1 million immigrants from 2000 to 2006. Without those immigrants, the region would have lost nearly 600,000 people.

Without immigration, the Los Angeles metro area would have lost more than 200,000, the San Francisco area would have lost 188,000 and the Boston area would have lost 101,000.

The Census Bureau estimates annual population totals as of July 1, using local records of births and deaths, Internal Revenue Service records of people moving within the United States and census statistics on immigrants. The estimates released Thursday were for metropolitan areas, which generally include cities and their surrounding suburbs.
Washington Post

Related:
Census Shows Immigration Helping St. Louis Schools, KSCK News5

Very low growth seen by census, The Republican, MA


Undocumented Immigrants File Taxes in Record Numbers


Even illegal immigrants in U.S. pay taxes

On a recent Sunday afternoon, construction workers, car washers, truck drivers and students crowded into Petra Castillo's one-room tax-preparation office in this city's South Central neighborhood. Most of those inside what was once the home of El Jefe Tacos shared something besides their need to beat this year's April 17 filing deadline: They are illegal immigrants.

…Politicians and activists campaigning for a crackdown on illegal immigration frequently complain that the nation's estimated 12 million undocumented residents violate U.S. law by not paying taxes, as well as by being in the U.S. without permission. But . Castillo's booming business shows how some of the workers who are here in defiance of one arm of the U.S. government - the Department of Homeland Security - are filing federal tax returns with the aggressive encouragement of another - the Internal Revenue Service.

"If someone is working without authorization in this country, he or she is not absolved of tax liability," IRS Commissioner Mark Everson, a former immigration official, said in testimony before Congress last year. Last week, speaking to the National Press Club, he added, "We want your money whether you are here legally or not and whether you earned it legally or not."

In 1996, the IRS created the individual taxpayer identification number, or ITIN, a nine-digit number that starts with "9," for taxpayers who didn't qualify for a Social Security number. Since then, the agency has issued about 11 million of them, and by 2003, the latest year with available figures, the number of tax returns using them had risen to nearly one million. The government doesn't know how many of those taxpayers were undocumented immigrants. Foreign nationals with tax-reporting requirements in the U.S. can also get an ITIN. But most of the people who use the number are believed to be in the U.S. illegally. All told, between 1996 and 2003, the income-tax liability for ITIN filers totaled almost $50 billion.

As part of its outreach effort, the IRS has been helping taxpayers apply for ITINs through partnerships with community groups. Last week, the Center for Economic Progress, a nonprofit group in Chicago, hosted its fourth ITIN event of the tax season at a church on the city's South Side, helping individuals apply for the number and file in one sitting.
Wall Street Journal, via Arizona Republic

Related:

Tax Prep Chains Attract Immigrants , Washington Post

Illegal immigrants filing taxes more than ever, AP


Video Reveals Details of Migrant Shooting by Border Patrol


Video of entrant's killing is released, Blurry tape fails to back account related by agent

Video taken by a surveillance camera of the fatal shooting of an illegal entrant by a Border Patrol agent appears to cast more doubt on the agent's account of the incident.

A copy of the video was released Tuesday by the Cochise County Attorney's Office. This follows Monday's release of a 300-page report on the Jan. 12 shooting.

The video shows from a distance the moments of the fatal shooting of Francisco Javier Domínguez-Rivera by Border Patrol Agent Nicholas Corbett. The incident happened in the afternoon near the border between Douglas and Bisbee.

The blurry digital video shows Corbett getting out of the driver's side of his vehicle and moving around the back before engaging a group of people, Cochise County sheriff's Sgt. Mark Genz wrote in a report given to the county attorney.

"You can see that he is very close to several subjects. It appears that one of the subjects he is near goes down partly, possibly to his knees and then goes down to the ground all the way and you lose sight of him," he wrote.

…snip…

The County Attorney's Office sent the video to the FBI to see if the bureau can enhance the quality of the footage.
Cochise County Attorney Ed Rheinheimer said he is waiting to review an enhanced version of the video before deciding whether to charge Corbett.

Corbett, 39, didn't speak to investigators during the investigation but reportedly told colleagues he fired a single shot from the front of his vehicle at a man who was at the back of his vehicle who looked like he was going to throw a rock.

An autopsy report and other forensic evidence seem to support the matching account from three witnesses, including the dead man's two brothers, who told investigators the agent fired while pushing Domínguez-Rivera to the ground.

The Cochise County Medical Examiner's Office found that a single bullet entered the left side of Domínguez-Rivera's chest and followed a downward trajectory through his heart and liver before lodging in his abdomen.
The shot was fired from between 3 inches and 2 1/2 feet away, according to Arizona Department of Public Safety lab information included in the report. The bullet casing from Corbett's gun was recovered.
Arizona Star

Related:
Border Patrol agent's account of shooting doesn't match evidence, Scipps

Agent Who Killed Immigrant Back on Duty, San Francisco Chronicle

Records contradict agent's story on entrant's slaying, Arizona Star

Witnesses: Agent shot unarmed man while pushing him to ground, Douglas Daily Dispatch


Thousands March in LA for Immigrant Rights


L.A. pro-immigrant march draws thousands

Thousands of people, many wearing red, marched peacefully Saturday through downtown Los Angeles, calling for broad amnesty for illegal immigrants.

Police estimated that about 7,000 to 10,000 people participated in the march. Two demonstrations two weeks ago, both held to commemorate last year's massive Los Angeles march, were marked by low turnout.

Organizers said Saturday's noontime event, which began at Olympic Boulevard and Broadway and ended at City Hall, was designed to rejuvenate efforts in Washington to promote reform that offers a path to citizenship to the greatest possible number of undocumented immigrants. Such efforts have stalled in Congress.

It was also intended to prove to critics that the immigrant rights movement was not dead, organizers said.

"People would like for it to go away," said Juan Jose Gutierrez of Latino Movement USA, one of the coordinators of the march. Speaking of Congress, he said, "we are not going to go away until they act responsibly.".
LA Times





tags:

immigration

,

Tancredo

,

DHS raids

,

Nicholas Corbett

,

Collateral Arrests

,