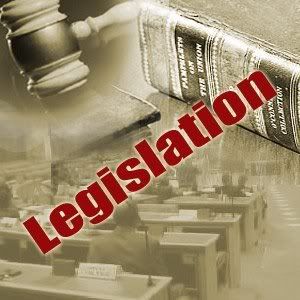 If Harry Reid has his way, tomorrow the Senate will finally take up the issue of immigration reform. After months of closed door negotiations between the Administration and Senate leaders, it's beginning to look like an actual compromise is close to being reached and may finally come up for debate.

But, exactly what the nature of that compromise entails has been shrouded in some mystery. Earlier this year Bush began shifting his position to the right in order to garner support from some of the Republican immigration hardliners. With last years Republican point man, John McCain avoiding this issue like the plague, fellow Arizonan, Jon Kyl has stepped up to take his place. Kyl, who led last years Republican effort against comprehensive reform, now seems to have had a change of heart once the mid-terms were over and is advocating for a more comprehensive immigration policy.

But with Kyl as lead Republican negotiator, "comprehensive" might not mean what it did last year.

According to details coming from the Wall Street Journal, we can expect a bill that has not only moved the debate substantially further to the right, but is also much more restrictive, business friendly and worker exploitive.


The core bill, like the immigration-overhaul effort that failed in the last Congress, promises millions of undocumented workers now in the U.S. a path to citizenship. Under pressure from Democrats, heavy fines of $10,000 that would have been imposed on immigrants seeking to legalize their status have been cut in half. It would take from eight to 13 years to qualify for permanent residency under the bill, and conservatives have won restrictions to try to stem the tide of immigrants who may follow this mass legalization.

New border-security measures would be given top priority in the first 18 months after enactment. Current immigration rules that favor families would be replaced by a merit system making it harder for new citizens to bring in siblings and adult children. Even parents would find it harder; the number would be capped at 40,000 a year, less than half the number that typically come in annually.

In the same spirit, the White House has walked a fine line in negotiating a new guest-worker program whose Republican motto is "temporary means temporary." The draft plan would create a new temporary "Y" visa for as many as 400,000 people a year, who could come to work in the U.S. for two to three years but then must go home. There would be exceptions in special circumstances for a narrow segment of workers, about 10,000 a year.

In the talks, conservatives such as Arizona Sen. Jon Kyl want to bar most guest workers from reapplying for another Y visa after their time here. Critics say this would create a permanent class of persons coming and going with no chance of ever establishing residency. Democrats argue that U.S. interests are better served if a guest worker can reapply -- after going home -- and be given a chance to earn points toward getting permanent residence.

…snip…

The temporary-worker issue is among the last major stumbling blocks to be considered at a senators' meeting today. Giving ground could help win a deal with Massachusetts Sen. Edward Kennedy, the lead Democratic negotiator. The administration last night said it was putting no pressure on Sen. Kyl on this issue.

The elaborate point system rewarding specialty or high-demand occupations is still evolving. Much depends on how many green cards the government is prepared to issue annually.

Wall Street Journal


It's too early to tell exactly where the negotiations will lead ….but from what's been coming out so far, it doesn't bode well meaningful reform.

Although we had all hoped that this years round of reform negotiations would finally produce the kind of practical, fair and humane legislation needed, clearly at this point it appears that no bill at all would be better than a bill that would allow for increased exploitation and division of families.

We can only hope that the Democratic leadership comes to it's senses and realizes that making compromises with this President on matters of conscience and public policy only leads to failure. Despite all the bluster and rhetoric of the far-right, the American people want an immigration policy that works ... not one crafted for political expedience.