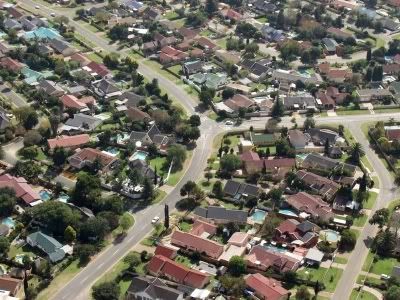 This past week we witnessed the responses of two local law enforcement agencies to increasing political pressure to rely upon them to enforce federal immigration policy:

In Irving Texas, a suburb in the Dallas/Fort Worth area, 2000 protester marched this week to highlight that city's participation in a Federal program that has caused deportations to increase 500% from that city in the last year alone.

In Nassau County NY, a suburb in Metro NYC, the county's highest ranking police official announced this week that his department would no longer assist federal authorities with the apprehension of undocumented immigrants.

Across the country, municipalities large and small are now being forced to examine exactly what their rights and responsibilities are when it comes to enforcing federal immigration policy.

In a heated political climate where incendiary speech and inflammatory rhetoric often pass for public discourse, too many local leaders have chosen to make political hay by claiming it is now their responsibility to take on the burden of enforcing Federal law.

Others have taken a much wiser approach.


Whether passing local zoning ordinances to limit housing in immigrant communities, or empowering local law enforcement to enforce laws beyond their constitutional jurisdiction, some municipal leaders around the country clearly appear to be using the "immigration issue" as a way to garner support within certain segments of their constituency or further their political ambitions.

Most of these local initiatives have been challenged in court, and many, after wasting precious taxpayer resources, have been struck down as unconstitutional.

In other municipalities, officials have taken a much more enlightened and practical approach to the Federal Government's unwillingness to repair its fatally flawed immigration policy, and decided to do what is not only best for their residents, but prescribed by the Constitution.

In Irving, the protests were sparked by that city's participation in a federal program that allows local law enforcement to screen the immigration status of all people arrested. With a Latino population that exceeds 30%, many see the huge increase in arrests that end up with deportation as evidence that the local police are targeting the Latino community. Evidence coming from the Mexican Consul in Dallas who interviews Mexicans being deported, seems to back up this assertion. With jurisdiction over a huge area from East Texas all the way to the Texas Panhandle, Consulate officials say that half of the deportation cases it reviewed in the last few weeks originated from Irving. They have advised all Mexican nationals to stay away from the area for fear of arrest.


Organizers of the demonstration called on people to boycott Irving businesses and flood the mayor's office with phone calls demanding an end to the Criminal Alien Program. Officials have denied accusations of racial profiling and said everyone arrested in the city is screened for a possible referral to immigration officials.

Irving police have been screening arrested people and have turned over 1,373 to Immigration and Customs Enforcement officials this year. Data from the city show that the number of prisoners turned over to ICE is increasing.

About four illegal immigrants a month were identified among people arrested in Irving before police began the Criminal Alien Program, according to police data.

About 50 a month were identified after police started the program in September 2006.

About 130 a month were being identified by April.

Up to 300 a month are being identified now, according to the mayor

Star-Telegram


Clearly the numbers look suspicious. A six-fold increase in the number of deportations since the program's inception would lead one to wonder whether police are searching out those who they suspect are here without documents, and then targeting them for arrest on even the most minor of charges.


Latino advocates accuse police officers of racial profiling and overzealously arresting suspected illegal immigrants so they can be deported, a claim the Mexican Consulate takes so seriously it's advising people to avoid driving through this Dallas suburb.

Police Chief Larry Boyd, however, says he's merely providing information to immigration agents as part of a national program designed to streamline the deportation of illegal immigrants who have been incarcerated.

"In terms of immigration enforcement, we're not doing anything on that," said Boyd, whose city joined the program last year. "The officers are arresting people for offenses like they always have."

Houston Chronicle


In Nassau, NY, the situation seems to be the polar opposite.

The Nassau County Police Department has a long history of working with Federal law enforcement agencies on various sorts of criminal maters. Yet, after assisting in a series of Immigration and Customs Enforcement (ICE) raids earlier in the week, that they were informed would target gang members, Nassau's top cop announced an end to all inter-agency cooperation when only three out of the 82 people apprehended turned out to be gang members.


A top police official on Long Island said Friday he has "no desire to cooperate any further" with federal immigration agents after his department was kept in the dark about many of the details of raids and arrests conducted earlier this week.

"We withdrew from any involvement in any further operations," Nassau County Police Commissioner Lawrence Mulvey said following the arrest of 82 people. "There will be no further cooperation unless these issues are ironed out."

Mulvey said agents from the federal Immigration and Customs Enforcement agency were repeatedly asked to supply a list of suspected gang members targeted with arrest warrants to the local police department, but the request was only granted on Thursday afternoon _ four days after the raids commenced.

"We had asked for a list of the targets on the warrants because we have a very accurate and up-to-date database on gangs in Nassau County," Mulvey said. "It was promised and not delivered."

…

Only three of those taken into custody, Mulvey said, were actually suspected gang members; most were undocumented immigrants. He said the ICE agents appeared to have outdated intelligence on where some of the suspects were located.

…

"They pick up and leave town and we're left to deal with the missing persons reports from families whose relatives were taken," Mulvey complained. "I have no desire to cooperate any further."

He said he has shared his complaints in a letter to ICE officials, but has yet to receive a response.

Mulvey also said if he had known that ICE had sought to arrest undocumented immigrants, the department would not have assisted. "This sets us back" with the Latino community, Mulvey said. "We suffer the consequences of the mistrust that develops."

Newsday


It's obvious that the officials of these two suburban municipalities are separated by more than mere geography.

Chief Larry Boyd, with the apparent full support of the Irving City Council, has decided to utilize the power of the Federal government to engage in a systematic program that would rid his city of those that are deemed "undesirables."

Commissioner Lawrence Mulvey, on the other hand, has taken a defiant and courageous stance to do the right thing for his entire community, and not allow Federal authorities to use local law enforcement, and divide his community against itself.

Let the Federal government do their job and enact legislation that will finally fix an immigration system that all can clearly see is broken. Their lack of leadership on this issue only perpetuates situations ripe with abuse like that in Irving, or tries to force local officials to act in a matter that runs contrary to their community's own best interests.

Immigration policy needs to be set in Washington, as prescribed by the Constitution, not in the chambers of City Councils or County Legislatures.