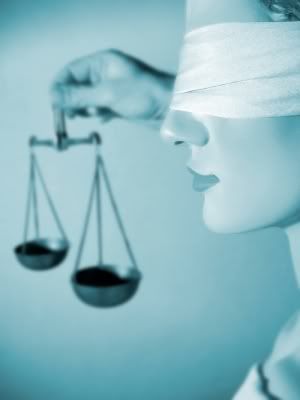 Federal judge, Charles Beyer, today issued a preliminary injunction that will bar the Bush administration from going forward with a plan to use the Social Security Administration's "No Match" database as a tool to force employers to purge their payrolls of undocumented workers. Breyer voiced "serious concerns " over the legality of the Bush proposal that would force employers to fire an estimated 1.5 million employees who's Social Security records contain discrepancies.

In a suit filled by various labor unions, civil liberties, and immigrant rights groups, the proposal came under attack due to the fact that of the over 17million names on the list, 12.7 million were those of legal residents or US citizen workers, many of them union workers. The unions argued that the use of the list would create an undue burden on employers and employees to clear up the mistakes made by the SSA in the 90-day period required by the Bush proposal.

The injunction will stop the implementation of the program until the suit can be heard sometime next year.


A federal judge in San Francisco barred the Bush administration today from threatening to prosecute businesses for knowingly employing illegal immigrants if they fail to fire workers whose Social Security numbers don't match government records.

U.S. District Judge Charles Breyer issued a nationwide preliminary injunction barring the government from enforcing the so-called no-match rule, which was scheduled to take effect last month but was blocked by temporary restraining orders from Breyer and another judge. Today's order remains in effect until a suit by labor unions challenging the rule goes to trial sometime next year or until a higher court intervenes.

The rule, if implemented, "would result in irreparable harm to innocent workers and employers," Breyer said.

…snip…

In their lawsuit, unions said the no-match rule would lead to widespread firings of legal employees, including hundreds of thousands of union members. They said the government and employers commonly make clerical errors that lead to no-match letters, and that name changes for reasons including marriage and divorce often prompt similar confusion.

Many innocent workers would be unable to locate records within sprawling federal agencies and clear up discrepancies within 90 days, the unions said.

…snip…

Breyer did not decide the merits of the lawsuit, which claimed the new rule was unauthorized by law. But he said unions and business groups that supported the challenge had raised serious questions about the legality of the Bush administration's proposal.

Among other things, he said, immigration officials "did not supply a reasoned analysis" for their decision to reverse a decade-old government policy of not prosecuting employers on the basis of a discrepancy in a worker's Social Security number.

Since at least 1997, Breyer said, the government has assured businesses that a no-match letter, by itself, did not amount to official notice of unauthorized employment that could be grounds for prosecution. He said the Bush administration abruptly reversed course with the new rule, which was enacted in August 2006 but put on hold until a comprehensive immigration bill died in Congress this year.

"Needless to say, this change in position will have massive ramifications for how employers treat the receipt of no-match letters," Breyer wrote.

..snip…

In addition, Breyer said, Homeland Security lacked legal authority for a statement in the letter that assured employers that the government would not sue them for discrimination if they fired workers because of unresolved no-match letters.

The judge also said he had "serious doubts" about the department's assertion that the new rule would not impose a significant burden on small businesses.

,,,snip,,,

He said employees and businesses would be harmed far more by enforcement of the disputed rule than any hardship the government would suffer from a delay.

"There is a strong likelihood that employers may simply fire employees who are unable to resolve the discrepancy within 90 days, even if the employees are actually authorized to work," Breyer said

San Francisco Chronicle



Despite the fact that the Bush administration has spent the last six years trying it's best to pack the federal courts with partisan hacks, it's looking like the Judiciary is the only branch of governemnt still willing to stand up to the presuure from far-right xenophobes and nativists and uphold the constitution on matters relating to immigration.

Bender's Immigration Bulletin has posted a copy of the court order Here